In the month of May, the renowned athlete Tom de Dorlodot surprised everyone by undertaking an exciting project in the skies of Holland. On board his paramotor, Tom ventured to fly over the beautiful tulip fields, creating a unique and captivating experience.
During this extraordinary flight, Tom decided to capture every moment and share them with the world through his new film titled "FLOWers". This captivating documentary showcases breathtaking imagery and fantastic colors that will transport you to a world full of beauty and serenity. Undoubtedly, this film promises to delight the senses and leave an indelible mark on the viewers.
To accomplish this feat, Tom flew with the TINOX frame mounted with a Moster Factory R. This equipment provided him with the safety that every paramotor pilot seeks when flying close to the ground. With the TINOX frame and the Factory R equipment, Tom was able to explore new heights and push the limits of his sport with complete confidence.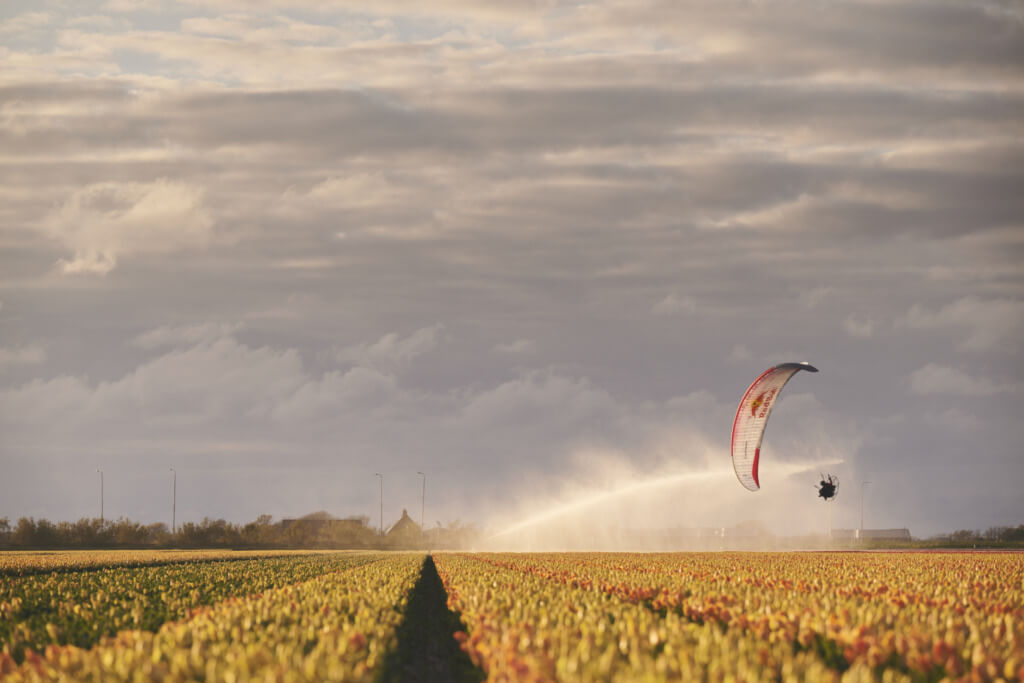 Tom's flight over the tulip fields of Holland has left everyone amazed and astonished. His bravery, skill, and passion for paramotoring are reflected in every shot of his film "FLOWers". There is no doubt that this unique project will become an inspiration for pilots and enthusiasts of aerial sports worldwide.