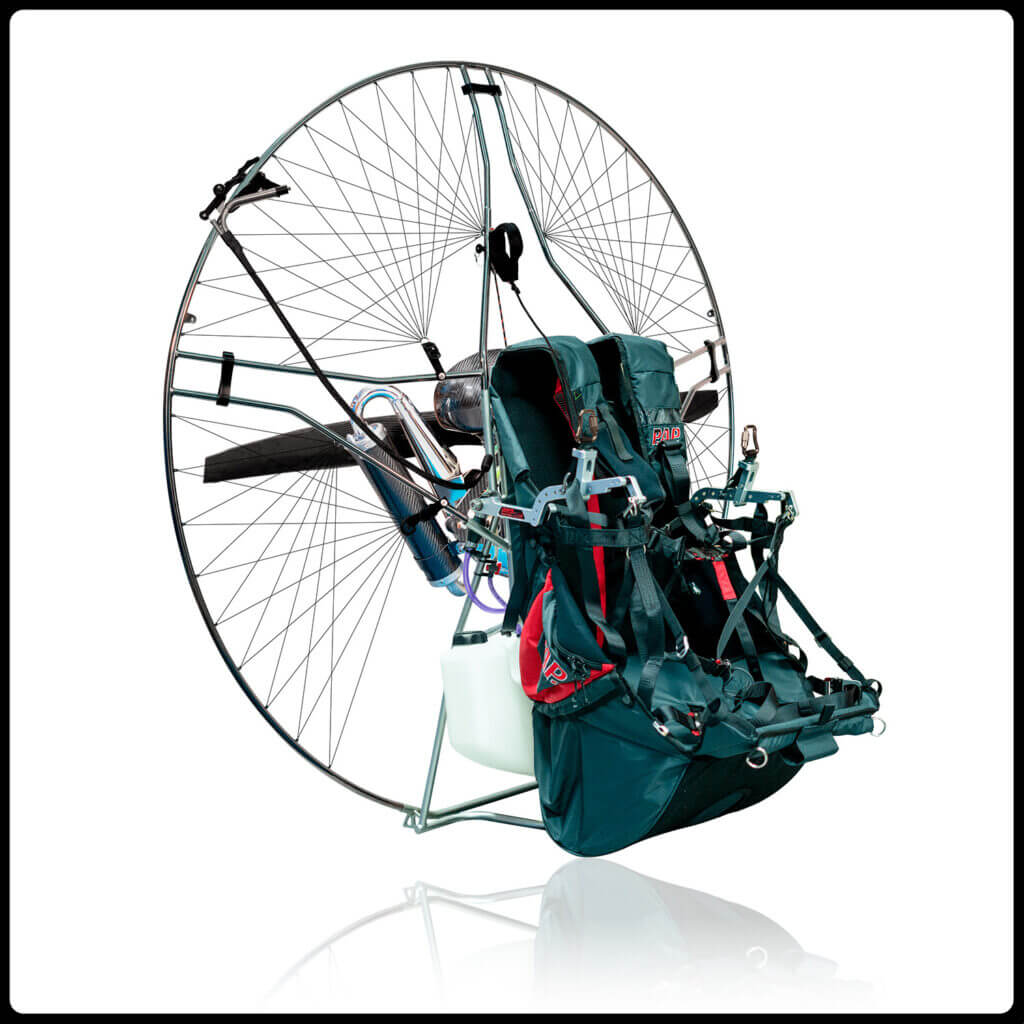 The TINOX is the perfect choice for beginners and advanced pilots for his robustness, lightness and comfort in flight. In less Thant 2 minutes you will assemble and disassemble the frame.
The perfect balance in the frame will give you the opportunity to enjoy incredible flights with maximum comfort.
You mount you TINOX frame in our range of Rolling trikes and add the tandem kit to share your passion.